5 Healthy treats for lunches
Sure, packing your kids' lunches is probably healthier than the processed food they get from a school menu, but beware, a brown bag full of over-processed, starchy treats from home also is an unhealthy school lunch. Convenience is key, that's no joke, so we're serving up some sweet treats that are easy to make and easy to pack for your kids' school lunches.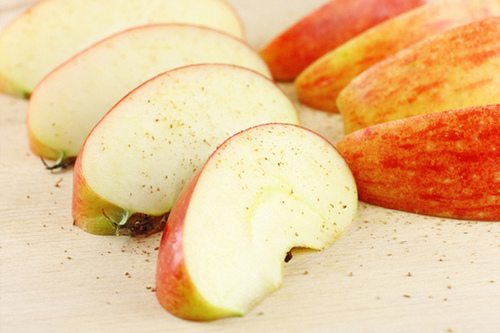 If you've ever gotten yourself a case of the "brown bag blues," resorting to tiny, shiny bags of cookies and cardboard boxed crackers, here are five easy ways to inspire your daily lunch packing routine. Learn how to pack healthy, kid-friendly snacks and desserts that are sure to make your school-aged kid shine in the lunchroom, even if it does come packed in a brown bag.
Greek yogurt & honey
Once found only in high-end health food stores, Greek yogurt has gone mainstream, and for good reason. It tends to be thicker and creamier than traditional yogurt, making it taste more like a dessert than a healthy snack. Kids will especially enjoy it drizzled with honey. For an extra healthy lunchtime punch, pack in containers of fresh berries and granola, and let your kids build their own yogurt parfaits.
Almond butter & pretzels
Almond butter offers a hearty dose of protein, fiber and essential fatty acids. It also offers a welcome break from that lunchtime staple — peanut butter. Pack a spoonful of almond butter in a small, reusable container that can then be used as a healthy, delicious dip for baby carrots, pretzels and celery sticks.
Cucumber sandwiches
Turn a teatime eat into a lunchtime treat by making sandwiches out of two thin cucumber slices with a small dollop of light cream cheese pressed into the middle. The flavor of cucumbers is mild enough for most kids and the addition of cream cheese makes these simple snack time sandwiches a new classic.
Hummus & pita
Take a hint from the healthy diet of the Mediterranean by sending your kids to school with hummus. Made with puréed garbanzo beans and a drizzle of healthy olive oil, hummus is a healthy, savory dip with kid major kid appeal. Send it to school in a small, reuseable container with slices of pita and fresh veggies for dipping.
Cinnamon apples
Inspired by every kids' carnival favorite — sweet, cinnamon coated churros — thin slices of apples coated in a thin layer of cinnamon sugar are durable enough to tote to school and delicious enough to devour for a snack. For kids who don't like sticky treats, send a small plastic bag full of cinnamon sugar for dipping rather than coating the apples before packing.
More healthy foods for kids