4 Ways to make school night dinners special
Adding a little pizzazz to weekday dinners doesn't mean you need to spend extra time in the kitchen. It just requires a little creativity, and we're here to help with clever ways to make your next mid-week meal feel like a special occasion. Try one of these fun, easy dinner ideas that are kid-friendly and will be loved by all.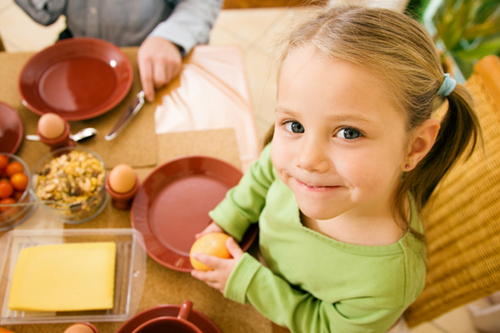 Make individual portions
There's something irresistible and fun about food that is portioned out just for you – cupcakes, anyone? Take that cupcake idea and apply it to dinner. Fill ramekins with homemade macaroni and cheese, lasagna or pot pie, pop them in the oven and serve. This method lets you tailor each serving to individual likes and dislikes – a great option if you have picky eaters in the family. Kids can have sliced hot dogs in their mac and cheese, and you can sprinkle a favorite specialty cheese on top of yours. 
Let the kids help with preparation
Avoid the "what's in this" whine at the dinner table by asking kids to help make the meal. You won't hear any complaints when you stick to simple, delicious dinners like French bread pizzas – a filling, inexpensive meal that will please everyone.
Slice loaves of French bread lengthwise, then before adding the toppings, toast in the oven for a few minutes. Set out a toppings bar with jarred pizza sauce and shredded mozzarella cheese, plus their favorite extras: cooked sausage, pepperoni or pineapple and ham.
Let kids build their dream pizzas, using the toasted open-face loaves as the crust. Place in the oven to broil. They're done when the edges and cheese begin to brown. Cut the loaves into slices and encourage everyone to try each other's creations. 
Make it fancy
Set the table with a white tablecloth and other fancy touches. Kids will get a kick out of seeing the place where they typically do homework and craft projects turned into a grown-up bistro. 
Don't break out your heirloom linens, though. A new, basic white tablecloth that can stand to get dirty is an inexpensive and stress-free option. Or, you can even use a white sheet. 
Add tea light candles and fresh flowers to the table, and let the kids sip milk from glasses that come out only on special occasions. You don't need china or fine silverware – just a few touches will go a long way. 
Switch things up by making breakfast for dinner
Try hearty options like waffles and sausage or egg casserole and fruit salad. Like eating pizza for breakfast, it feels good to break the routine once in a while. You might not have time to make these brunch dishes on rushed weekday mornings, which makes them a perfect fit for weekday dinners.
Up next: Baked french toast recipe >>