Save money with budget meals for busy moms
A busy mom's work is never done, or so it seems, and getting dinner on the table is a daily challenge. You want to feed your family healthy delicious meals that are quick to fix while saving money in the melee of it all. Wouldn't it be nice to have a set a simple guidelines for easy budget meals? Good news: Ceci Carmichael, mother of a seven-year-old, a contributing editor for Family Circle and former host on the Food Network, shares 10 tips to help busy moms save money and feed their families well.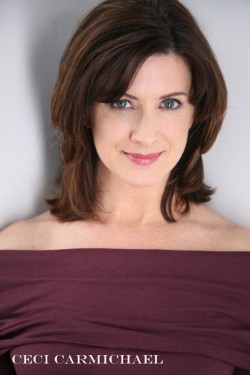 Here are Carmichael's top 10 tips for budget-friendly meals:
1. Save money with advance planning
I would say a little advance meal planning goes a long way towards saving money at the grocery store. Make a list and stick with it. Impulse buys at the market can cost you a lot. See what your local supermarket is running specials on and meal plan around that.
2. Save money by stocking up on sale items
One of my favorite tricks is to stock up on meats when they are on sale. When I get home, I make a simple marinade of lemon juice, olive oil, salt and pepper, put the meat in individual serving size zip lock bags and throw them in the freezer. The meat marinates as it freezes and then marinates again as it thaws. You always have a flavorful, tender, ready-to-cook main course.
3. Save money by eating in season
Shop for produce in season. It is fresher and much less expensive. It's January right now and one of my favorite fruits this time of year is the clementine. The ones from Spain are the best of the crop and rightly so -  Spain is the number one producer of clementines in the world. Clementines are inexpensive and available everywhere. My son calls them 'zipper oranges' because they are so easy to peel. Fruits like clementines are a great alternative to sugary snacks. I use them in a lot of my recipes as well. Note: Carmichael recently teamed up with Clementines of Spain to create these Kid-approved clementine recipes.
4. Save money by doubling up
Double up recipes and freeze half. Next time you are pressed for time and have a hungry family breathing down your neck, you'll be very relieved to have a ready to cook homemade meal.
5. Save money with frozen fruits and vegetables
I am a big fan of frozen vegetables. They are just as nutritious as fresh and you can always have them on hand when you can't get to the market . They also don't turn to mush in your vegetable bin.
6. Save money by DIY
Pre-chopped, pre-sliced and pre-grated foods, while a big time saver, cost a lot more than just doing the work yourself. Salads in a bag costs twice as much as buying your greens loose. They also tend not to be as fresh. I store my lettuce in a plastic bag with holes punched in it and it stays fresher longer. Also, buy and cook dry beans as opposed to canned and you can really stretch a dollar.
7. Save money by buying larger containers or in bulk
Yogurt in small, individual containers (have you noticed they're getting smaller by the year?) can cost up to $1.25 depending on where you shop. Buy the large containers and you can get two to three times the yogurt for your money. Those individually wrapped pre-portioned snacks are a huge waste of money. Generally anything packaged in individual serving sizes should be avoided. It takes less than a minute to put a couple of handfuls of snack foods into a zip lock bag.
8. Save money by inviting your kids into the kitchen
I think the biggest mistake parents make is dumbing down food for kids. I know from experience that it's sometimes just easier to pull out a frozen pizza (which isn't always an economical move) rather than beg your child to try something new. I recommend inviting kids into the kitchen to help you cook. When I started to involve my son in the process of making a meal, rather than just plunking a plate down in front of him, it made him feel part of the process and he thought it was cool to present and eat the final result.
9. Save money by being creative
Develop a list of 10 or so "go to" recipes that are fail-safe for you. You then can experiment and play around by adding new ingredients to your stand-bys.
10. Save money by doing your research
Check out QuicKitchen.wordpress.com, my new blog, which focuses on teaching moms and children how to make healthy food choices and simple, cost effective, fast meals. Because I'm a mom, a lot of the recipes will be geared to making meals that everyone in the family will eat. I know plenty of people end up making two dinners a night. I was one of them and I realized, who has this kind of time? The blog is still in its toddler phase because I only got it on its feet a couple of weeks ago. My goal is to get folks back in their kitchens and cooking quick, healthy, delicious food. Oh and have some fun in the process.