Baking bread: An easy recipe for basic white bread
The start of fall (and the start of school) is a time I tend to go on a baking spree. I go through a significant amount of flour, butter, sugar, eggs and various other ingredients.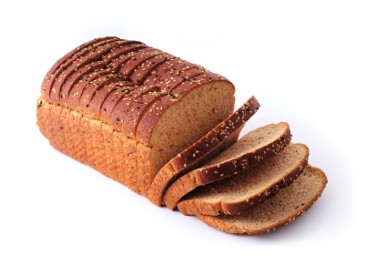 A good basic bread with many tasty variations
This year, with my renewed lunch bag efforts, I thought it would be fun to try to find a sandwich bread recipe that I could make regularly and with relative ease on Sunday afternoons. Now, I am under no delusions that this is going to continue throughout the school year, but I am off to a good start. The Sunday before the start of school I verified I had all my ingredients for a few bread recipes and got to work. I found a basic white bread recipe that I knew I could do in my stand-up mixer for most of the initial mixing and kneading. I would still need to do the final kneading by hand, but that's okay. I rather like that last bit of effort, the physicality of it. We once had a bread machine and, though it made good tasting bread, it was unsatisfactory for me because I hadn't put my own arm muscles into it. It felt like cheating. My initial Sunday afternoon bread was just plain good. It was tasty and firm enough to be well-suited for my kids' peanut butter sandwiches. I was pleased to have found a decent recipe so quickly and immediately set to thinking about variations. I've only tried two variations so far, but there are many possibilities. My first variation was simple and well-received. I substituted a quarter of the white flour with whole wheat flour. The result was fine. Again, tasty and suitable for sandwiches. And the kids didn't balk too much at the whole wheat aspect (they dislike what they call the "gritty" texture of some whole wheat breads and pastas). Next up, I made the bread with half whole wheat and half white flour and tossed in a large handful of sunflower seeds. This effort was not so successful - to the kids anyway. The loaf was noticeably heavier and the kids rejected it outright. Oh well. I liked it (more for me!), as did my husband. I'm not sure where I'm going next with the recipe. Oat flour? Other flours or specialty grains? Other nuts or seeds? I hope I'll be able to come up with some combination of ingredients that my kids will like for taste, and I'll like for relative nutritional value.
There's nothing like the smell of fresh bread
If you've never made yeast bread from scratch, I hope you won't be intimidated by it. My first bread efforts years ago were almost comical, but I kept at it and eventually started to understand what the dough should look like at various stages. And there's nothing like the smell of fresh bread in the house. Basic white bread 1/2 c lukewarm water 2 pkg instant dry yeast 1 tsp sugar 6 tbsp melted unsalted butter, cooled slightly 1-1/2 cups lukewarm milk 2 eggs, separated 1-1/2 tbsp honey 1 tbsp kosher salt 5-1/2 to 6 c flour, plus more for kneading Canola oil spray In a stand mixer, pour in the warm water. Sprinkle with yeast and sugar. Let stand 5 minutes. With the mixer on low speed, slowly add the butter, milk, egg yolks, honey and 1 cup of flour, and let the mixer incorporate all the ingredients. Add 2 more cups of flour and let mix for 5 minutes. Increase the mixer speed to medium. Add 2 more cups of flour and let the flour become incorporated with the dough, which will still be a touch sticky. Slowly add more flour until the dough doesn't stick to the edges of the bowl. Let knead for 5 minutes. Turn the dough out on a floured board and knead for about 1 minute. The dough should be smooth and elastic. Knead and shape the dough into a large ball. Spray the inside of a bowl with the canola oil spray, then put the dough in the bowl, rolling it around until all sides are coated. Cover the bowl with a damp towel and leave to rise in a warm place for 1 hour. After an hour, punch down the dough and divide into 2 equal pieces. Knead very lightly and form into a loaf shape. Spray the inside of a loaf pan and place the dough in the pan. Repeat with the other half of the dough. Cover loaf pans with a damp towel and let rise another hour. Preheat oven to 350 degrees F. Whisk the egg yolks with 1 tablespoon or so of water. Brush the tops of the formed and risen loaves with the egg white. This will make the crust very shiny. Bake 40 to 45 minutes. After removing the loaves from the oven, turn the loaves out of the pan and cool upside down (or on the side) on a wire cooling rack.