Tip of the Week: Teach your kids how to make breakfast
Want to make your mornings a less harried, stressful ordeal? Teach your kids how to make breakfast on their own.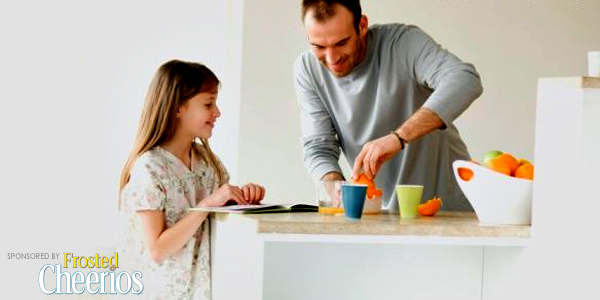 Simplify the start of your day by teaching your kids how to whip up a fast and easy morning meal. Pouring milk on cereal, tossing together fruit and yogurt, or heating up toaster waffles are simple cooking techniques that will get your kids off to a well-fed start. As they get older and more skilled in the kitchen, you can teach your kids how to make pancakes, muffins, egg-dishes and more. You may have to spend a little extra time helping them learn, but cooking with kids is time wisely invested - eventually, you won't have to make breakfast on days you are in a rush. And there will be days that your kids will proudly make breakfast for you!