It's in the bag: Lunch ideas for the kids
With the new school year, I'm looking for new lunch ideas for the kids' brown paper bags.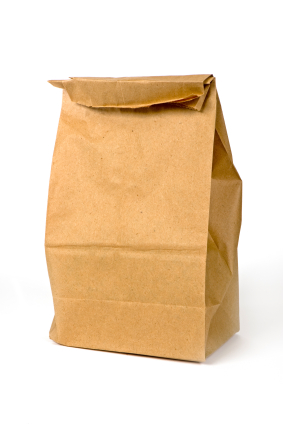 Making lunches for your kids means healthier options for their midday meal
I admit that I was pretty lazy last school year in terms of school lunches. For the most part, the kids ate the school cafeteria lunch, and they seemed to be fine with that. But with rising prices and my increasing concern about the relative quality of what the kids eat, I'm revisiting that strategy. While the school lunch will be fine sometimes, mostly I intend to have the kids take their lunches and buy milk. The kids will also help make their lunches the evening before as a last job before teeth brushing and bed. So now we need to have a set of meal ideas from which to draw. These are meals that need to travel well and that the kids will really eat. I'll require that a cup of yogurt and a piece of fruit go in each meal as a base, but each bag will need some kind of a main element. We'll also need to choose things that will keep in their insulated bags for a few hours, and reheating is not an option.
Delicious lunch ideas your kids will dig
Aside from the typical peanut butter and honey and cold-cut sandwiches, we've come up with the following lunch ideas:
Hummus and veggie sandwich. My older son's favorite variation on this is roasted red pepper hummus with red pepper slices. The kid likes red pepper! It would also be good with regular hummus and sliced cucumber and/or tomato.
Cream cheese and veggie sandwich. Again, roasted red pepper for my older son, or maybe avocado.
Cream cheese and jelly sandwich.
Cubes of cheese and ham.
Sliced apple with peanut butter to dip it in.
Quesadillas, with salsa to dip. Not quite as good when chilled, but still tasty.
Homemade granola.
Baby carrots with salad dressing dip.
Celery with peanut butter and raisins.
Hard-cooked eggs.
Also, we'll try to use typical leftovers creatively. For example:
Chicken picatta sandwiches - or sandwiches made out of just about any leftover chicken breast.
Pork chop sandwiches.
Cold fried chicken (always a favorite).
Pasta with pesto sauce.
And just about any leftover that tastes decent chilled.
That's our start - and I do expect it will be just a start. The kids probably will tire of one meal or another for a while, and we'll have certain items in waves. If we can keep this up, I think the kids will have healthier and more interesting meals. Maybe we'll even save a little money along the way.